We work with businesses who have realized a need to establish their IT infrastructure. Have you experienced any of the following?
Your business has grown and the existing set up is a little inefficient and clunky
You have an existing IT professional who is transitioning out of the business
You would like to add a new technology, such as a phone system, and need support to do so
There are many versions of the IT Managed Services model – our model is simple. One flat monthly rate, and we monitor and proactively manager your entire infrastructure.
For problems that aren't predictable, having a Managed Services agreement means we are automatically notified when a problem occurs and we can address them remotely, or dispatch a team member if necessary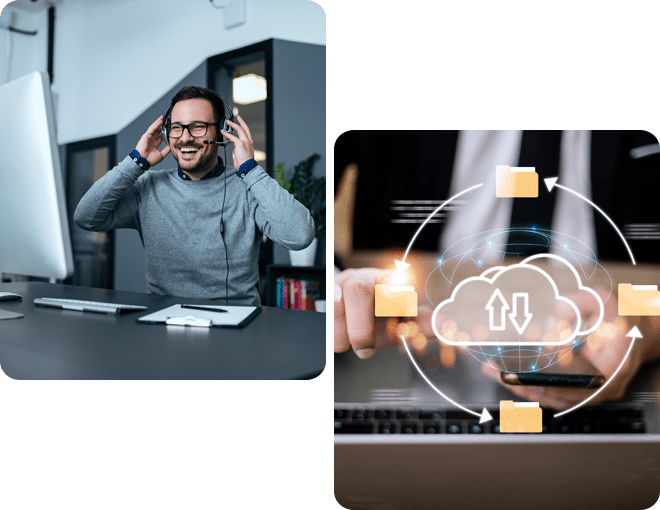 We provide both remote and on-site help desk services for your team. This includes support for PCs, Macs, laptops, printers, servers, networks and more. 24/7 support available for those who need it.
Backup & Disaster Recovery
Ransomware, phishing, natural disaster, and hardware failures can all be disastrous to a business if a comprehensive backup and disaster recovery solution has not been implemented. Our solution can combine onsite and offsite, fully encrypted backups of your data and devices. Let us help design your plan and put your mind at ease.
Software Installation & Upgrades
While many software systems are cloud-based there are still many that are locally installed. We work with you and your software vendor to make sure you have the best package for your needs and perform upgrades as needed so that you don't have to. We proactively manage your Windows updates and patches for various popular software packages.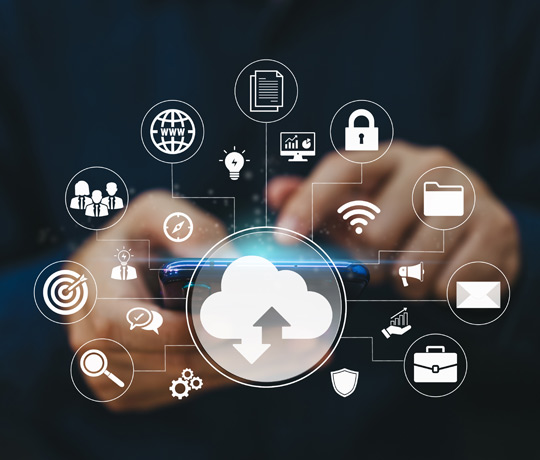 Network Management & Support
Businesses large and small all have a computer network, that network is what keeps your staff connected to your customers. From the ground up we can either maintain or help build the right network to support your business. We use the latest monitoring tools to keep an eye on your network devices and their workloads to proactively manage your network.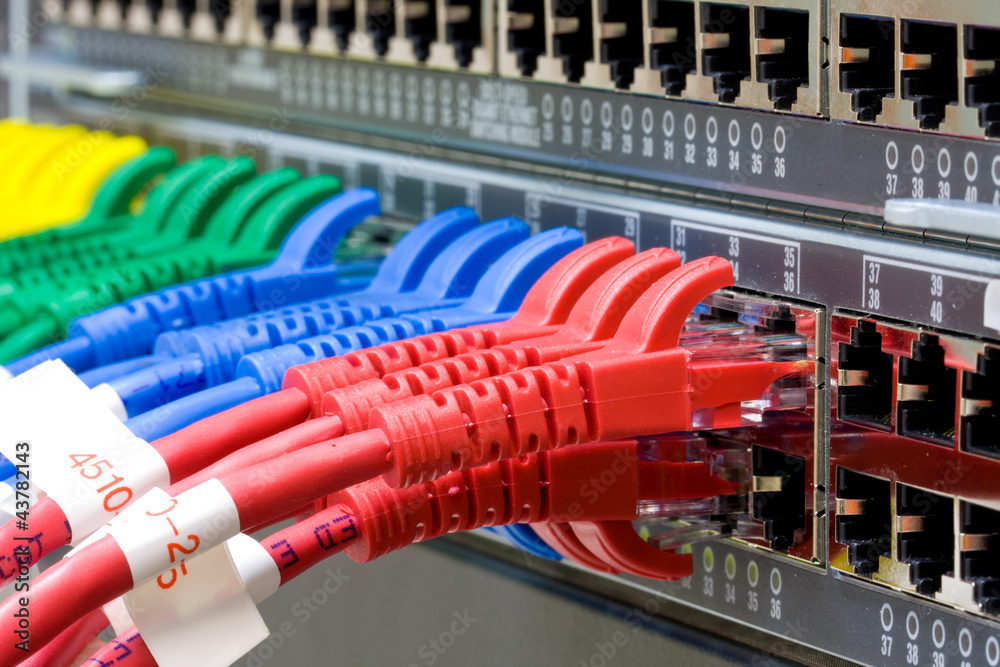 We help bridge the gap between your software providers and staff. We know how to speak the lingo and know the ins and outs of software integration. We can help with vendor contract negotiations, changes, upgrades, and platform migrations. Let us speak on your behalf so you can focus on your business.