"School System Surveillance "
Upgrade and expand the school district's security camera system to ensure the safety and security of students and faculty.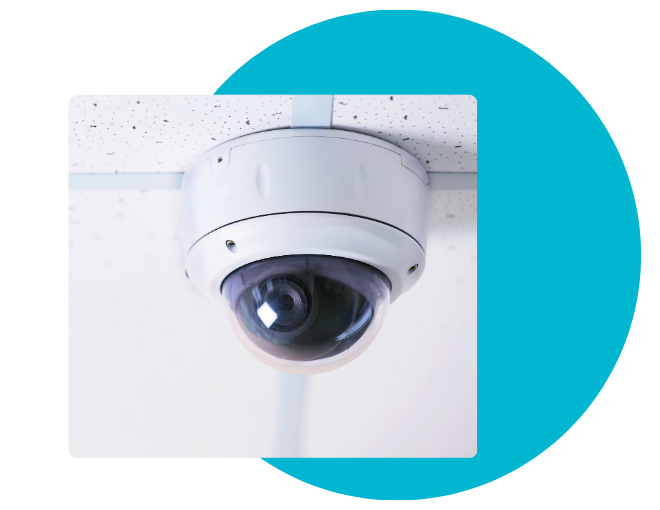 Reason for Choosing Structured, Inc.
Flexibility: We tailored our installation schedule around the district's school day hours and events, ensuring minimal disruption. Our tech team even put in weekend hours to speed up the project.
Zero Footprint Policy: We pride ourselves on leaving no trace behind. Our team cleans up everything post-installation. Our goal is to be as discrete as possible.
Respect for the Environment: In all our projects, we strive to blend into the background, making our presence virtually unnoticed. We understand that we are entering your work environment that does not pause for our work.
Installation of Security Cameras
The district initially considered a DIY approach for the camera installation. However, the extensive scope and tight timeframe became overwhelming for their in-house IT team, prompting the search for a professional solution.
Quick Turnaround: We swiftly replaced 60 cameras a day during the initial week of the project.
New Installations: With areas requiring fresh installations, our tech team's expertise was crucial. We were trusted to decide the locations of new cameras based on a quick conversation with the IT head.
Trust in our Expertise: The district gave us complete access to the camera dashboard, allowing us to adjust and aim the cameras for optimal coverage, streamlining the deployment process and saving their IT team a significant amount of time.
Attention to Detail: Beyond our installation mandate, we ensured all cables – even those not installed by us – were functioning properly.
Collaborative Checklist: We partnered with the district to develop a comprehensive checklist, ensuring the project's success from their perspective.
Ongoing Partnership: Our commitment to excellence has fostered a continued working relationship with the district.