"New Construction Cabling"
A Kentucky private P-12 school undergoing expansion was in need of IT expertise and cabling for the construction of mobile classrooms.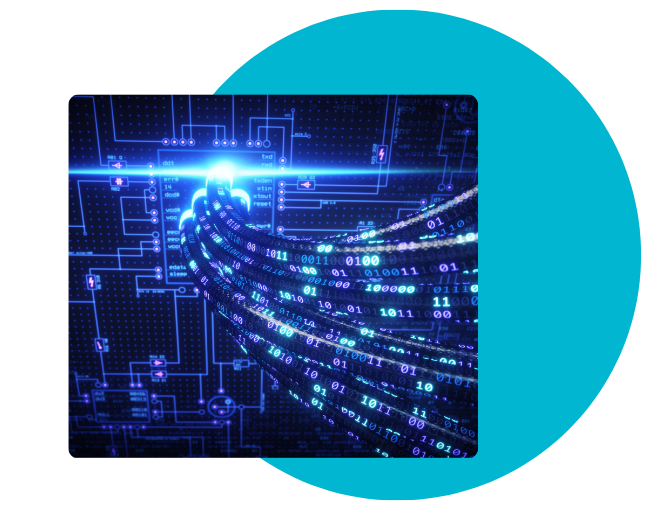 Reason for Choosing Structured, Inc.
Expertise in Construction Cabling: Our team has extensive hands-on experience with new construction cabling projects, empowering us to provide recommendations during the planning process that circumvent typical challenges.
User-centric Approach: With a user's perspective, our professional services team ensures the environment we create caters optimally to the customer's needs. This includes evaluating blueprints to ascertain jack and Wi-Fi placements that best serve users.
Superior Customer Service and Project Management: Our reputation for exceptional service and meticulous project organization assures timely and efficient outcomes.
Construction Cabling Expertise
Wi-Fi Planning and Implementation
Infrastructure Futureproofing
This project had multiple challenges from beginning to end:
Future Expansion Plans: While the school commenced construction for one building, they intended to add two more in the future.
Wi-Fi Placement:

The standard square footage specifications didn't consider the unique needs of a school environment. Consequently, we advocated for an Access Point (AP) in every room.

Budgetary and Structural Adjustments:

Midway through the project, the school discerned that their budget could only support a single floor. This meant integrating temporary walls to split existing rooms. This modification not only affected our jack and Wi-Fi placements but also prompted us to switch from wall-mounted TVs to more budget-friendly cart-based TVs.
Collaborative Planning: We initiated dialogues to comprehend their project aspirations, analyzed blueprints, and suggested improvements. Our collaboration encompassed engineers, local IT staff, electricians, and construction project managers.
Futureproofing: We took the initiative to coordinate with electricians, ensuring they laid conduits beneath the concrete, in anticipation of future expansions.
Hands-on Management: Our teams actively scoped out construction sites and liaised with builders. While our tech team provided the specifics, our project management team ensured systematic follow-ups, scheduling, and constant communication, that was instrumental to this project's success.
This project was a resounding success, fostering an ongoing relationship with the school. We not only ensured smooth project delivery but also proactively identified and addressed any issues, including those unrelated to our initial scope. Their satisfaction was evident in their praise for our services. We have already started planning future projects with this school!