A local substance abuse treatment provider with five locations in Kentucky and around 75 employees engaged Structured to do a "rip and replace" which means we replaced their existing phones and computers with all new equipment.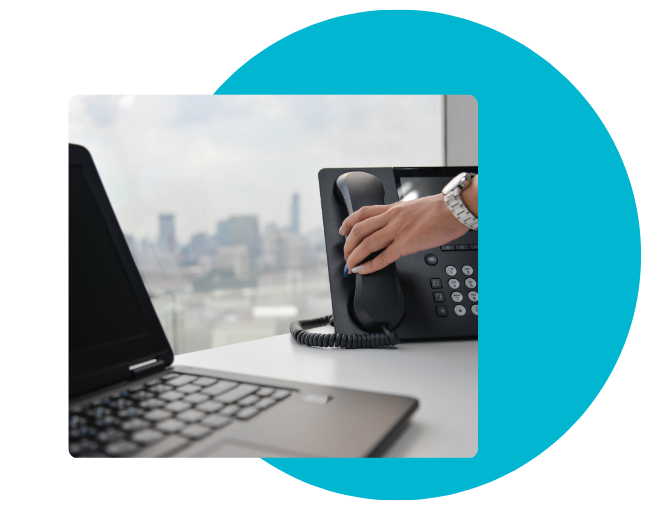 Reason for Choosing Structured, Inc.
We were referred to the customer by a mutual acquaintance.  After an initial sales and discovery meeting, we provided a proposal that was accepted by the board of directors.  Our pricing model, business mission, and expertise in the field all helped with the customer's decision to choose us.
The customer reached out to us as they were looking for a new IT Managed Services Provider.  As we discussed their current provider and infrastructure, we learned that all their current IT hardware was actually owned by their current IT provider with no reasonable option for buyout.  Computers, servers, network switches, wireless devices, firewalls, VoIP services, and even the internet connections were owned by the IT provider.  The only things that the customer owned were the monitors and printers.  The customer was also cautious about alerting their current provider too soon.  The challenge was multi-fold.
There was no existing system documentation, so all information had to be acquired by investigation.
Procure all new hardware in the most affordable way possible, this was a major capital investment.
Locate all network hardware and gather configurations.
Find all client server applications and create a migration plan.
Pre-configure all new servers, computers, phones, network devices, and firewalls.
Schedule a system wide cutover and migration over a weekend.
Migrate from a dated on-premises exchange install to Office365 during the system cutover.
We first gathered as much intel as we could on their current systems using scanning tools and staff interviews.  Learning about their day-to-day application use as well as finding and asking about all installed software we found.
We then procured all necessary hardware and began building their infrastructure in our lab.  We started with a firewall and server to build the backbone and stand up a network architecture and Active Directory.  We then began configuration of the 40 user computers and phones as well as the remote office firewalls.
Once pre-configuration was complete, we moved the server infrastructure onsite and began transferring client server applications to the new server but leaving the existing computes in play.  We staged all networking devices and ordered new Internet service for all locations.
Finally, we planned the cutover for a weekend and removed all computers, phones, and networking gear and replaced everything with the new equipment.  Once team worked on computers and phones while another team worked on the network and servers.  We took the opportunity to completely re-wire their main data center cabling as it was currently a mess.
For the following two weeks, we staffed the main location to address user issues, bugs, and "gotchas" that we were unaware of.  There were a few but ultimately, they were minor, and the transition was a success.
This project was considered a success and we maintain an active working relationship ongoing.  The customer and staff have been pleased with the new level of service they are receiving.  The willingness of the customer to help us through the investigative process as well the due diligence of our engineers to find all the configurations and applications was paramount to the success.